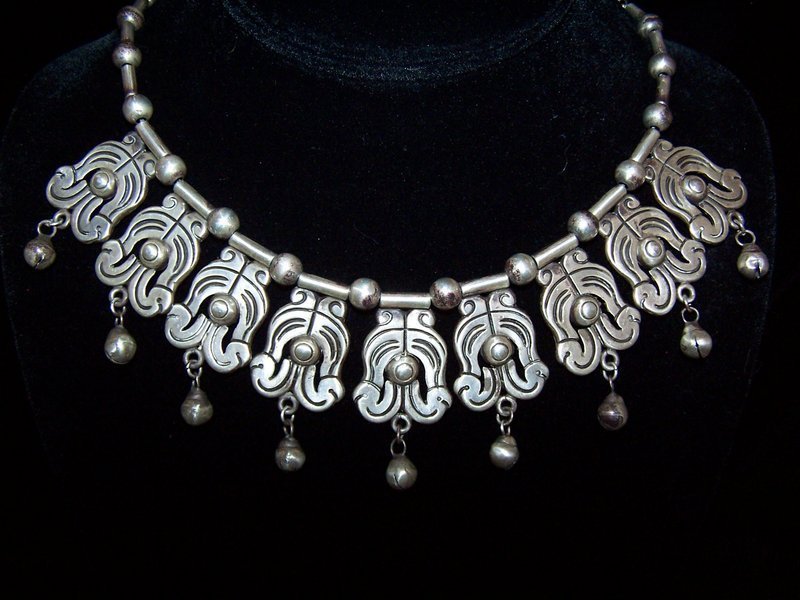 Rafael Dominguez..
.
what can I say? Extraordinary, casa bells with old hallmarks of 980 almost pure silver. A true treasure of hand chased silver with the dimpled ball in the centers and a heft of 80 grams. The chain is true and correct with the spring ring as many of his pieces
were fitted
in this manner. The drop with the bells is 1.5in. tall and a wearable of 17in. long. Safely strung on
silver
chain with no dents or damage.
Simply fantastic
,just LOOK AT THAT NECKLACE!
Share This Post...