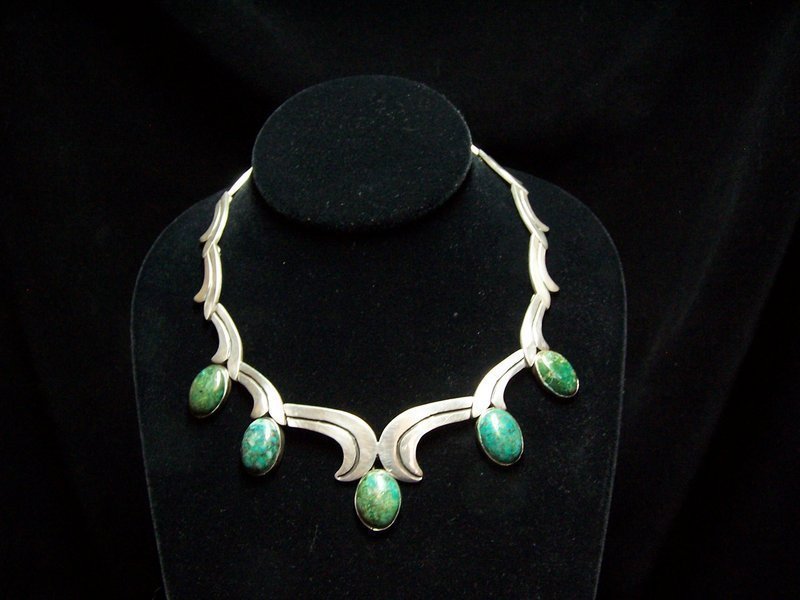 Los Ballesteros made heavy well made and well thought out designs and the choice of these beautiful blue and green stones was masterful. The entire piece is hand chased and follows a swirl that moves gracefully from link to link. It has a 16in. wearable
and
the drop is 1.5in. tall. The stones are
.
5in
x
.
75in. The weight is 83 grams heavy. I have shown a bracelet that looks fabulous with this necklace and
it is also listed
on my site. This piece
is perfectly sized
for dress or office. The stones have natural matrix and the entire piece is in superb condition. A treasure for your jewel box
just,
LOOK AT THAT NECKLACE!
Share This Post...