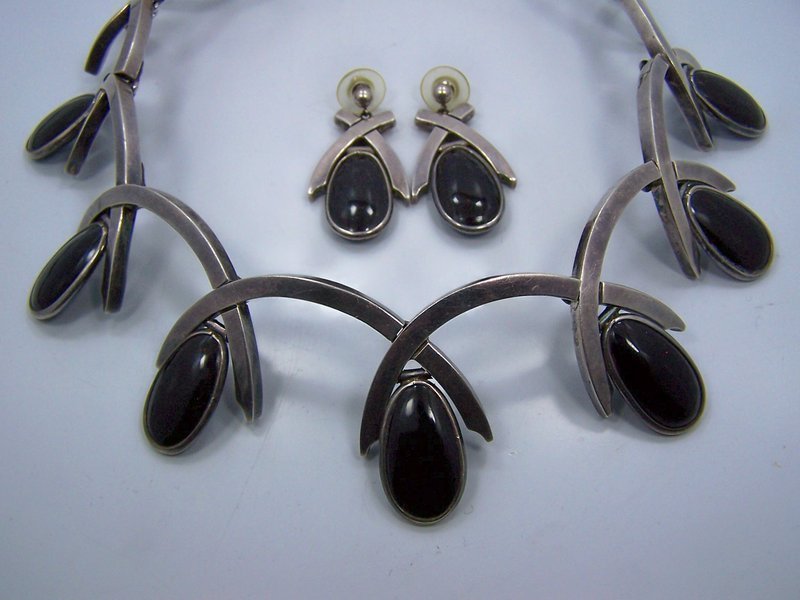 Perhaps this set is Antonio Pineda's most iconic, beloved design. The onyx tear drop stones have no cracks or chips. The silver is thick
and
the necklace is 149 grams heavy and sits 1.5in. tall with regal elegance. The earrings weigh 20.8 grams and are 1.5in. long and 1in.
wide
. This Pineda has the most comfortable 17in. wearable length. I love how the silver arches from link to link while
the stones are hinged
to
lay
with the perfect fit. Properly hallmarked as shown and this is a published design making it
truly
collectible. The necklace is outstanding, just LOOK AT THAT NECKLACE!
Share This Post...