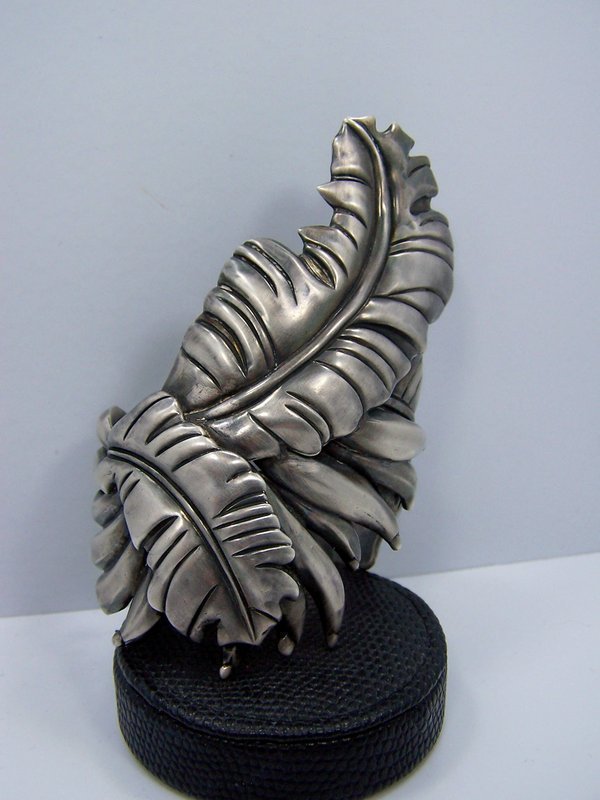 Doris Silver has remained a consistent source for masterpieces and this is
certainly
another. I have
never seen any
Mexican cuff constructed exactly like this one. It
is very well endowed
with super heavy repousse weighing 101 grams. The cuff is 4 in.
tall
with a
currently
1in. gap. The leaves curve to the wrist and arm with the fronds holding on to the other side of the wrist. The depth and dimension is so masterfully designed that I know my pictures do not capture all that they should to represent this bracelet/cuff. One
of the pictures
show
it with a Miguel bolo tie also listed on my site. Beyond outstanding with no dents or damage of any kind.
Share This Post...