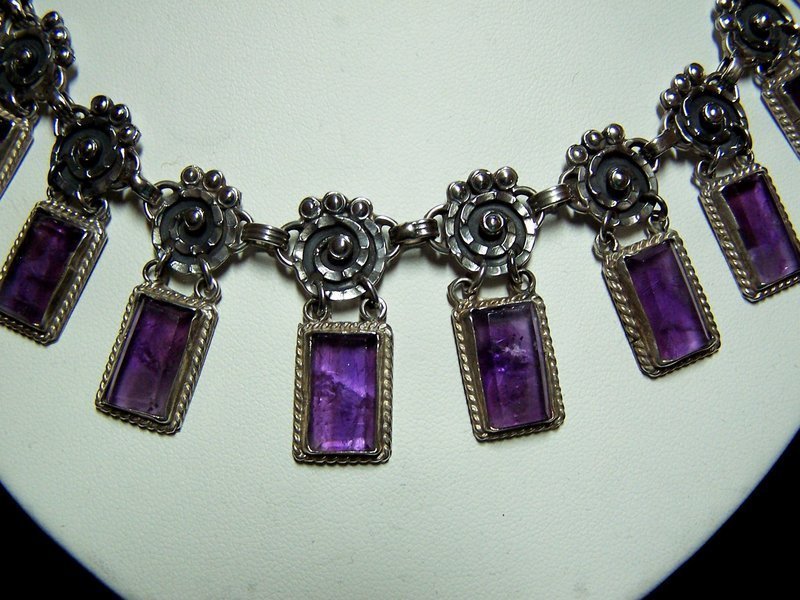 What a sweet
signed,authentic
Matl
Salas MS-12 amethyst bars necklace. Weighing in at 70 grams heavy with the bars hanging from the round medallion 1.25in. long and
.
5in wide. The light bounces off these bars with a multitude of purple colors from light to dark. The stones have internal striations but no cracks or chips with the entire piece having no damage what so ever. There is a 17in. wearable length
and
the presence packs a punch for
it's
size, just LOOK AT THAT NECKLACE!
Share This Post...