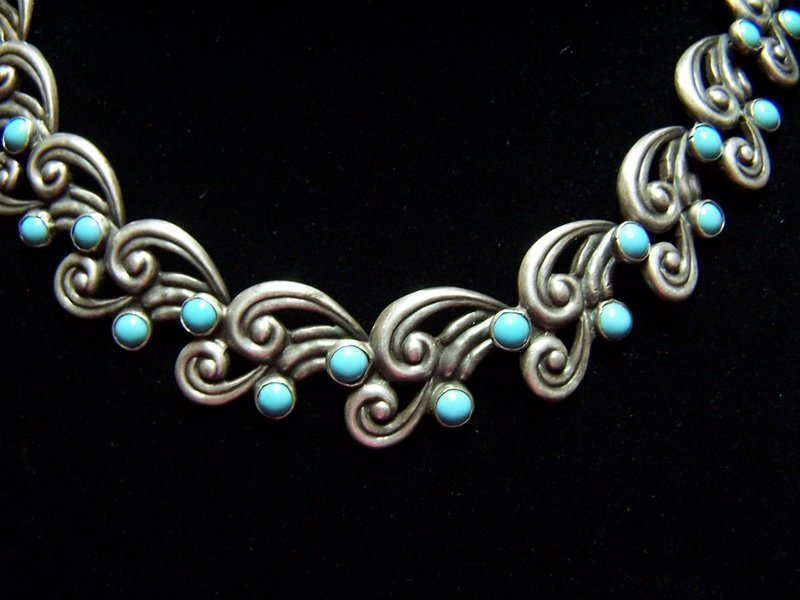 We have a gorgeous Margot de Taxco necklace that is
.
75in. wide and 15.5in. long for your consideration. It is 59 grams heavy of swirling repousse and rich
in detail
. This is a published design piece and
quite
worthy of any collector. No damage, dents, or repairs
, Simply
stunning, just LOOK AT THAT NECKLACE!
Share This Post...